please ask me these
Have you ever:
1. Skipped class?
2. Done drugs?
3. Self harmed?
4. Drank?
5. Shoplifted?
6. Gotten a tattoo?
7. Broken up with someone?
What's your favorite:
8. Show?
9. Movie?
10. Song?
11. Tumblr?
12. Singer/Band?
13. Memory?
14. Book?
This or that:
15. Invisibility or Ability to fly?
16. Cookies or Cake?
17. Twitter or Facebook?
18. Movies or Books?
19. Coke or Sprite?
20. Blind or Deaf?
21. Tea or Coffee?
What's your:
22. Age?
23. Sign?
24. Height?
25. Sexual orientation?
26. Shoe size?
27. Religion?
28. Longest relationship?
Opinion on:
29. Gay rights?
30. Second chances?
31. Long distance relationships?
32. Abortion?
33. The death penalty?
34. Marijuana ?
35. Love?
Do you:
36. Believe in ghost?
37. Shower facing the shower head or turned away from it?
38. Sleep with the door opened or closed?
39. Love someone?
40. Still watch cartoons?
41. Have a boyfriend/girlfriend?
42. Like yourself?
3 tags
ratbrat asked: Our lives up here sure are getting lonely without our Pullin fix
5 tags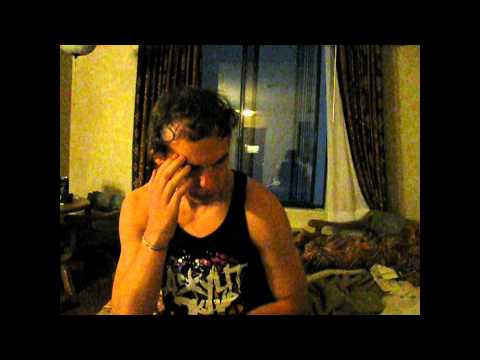 8 tags
I Need
a cute little redhead in my life
I always knew. I always saw it coming. Enveloped now, encased by my worst fear. I've never felt the nausea of longing to feel nothing, I never wanted to cease to exist, just disappear
12 tags
Dorothy, I know you've had amazing dreams We can't go chasing down this golden street Each and every rainbow, each passion, each unattainable goal We're not in dreamland anymore Dorothy, it seems you'll never understand This here land is everything we have Every sweat stained collar, every dollar, every bent and bloodied spur We're not the kids that we once were We can't be the adults we want to...
A good friend told me this the other day
"Nick, the life you have a head of you, you deserve. I'm just saying that. You deserve a girl that will mother your children with the utmost respect. Because you're a good guy! And you have good gene's. I'm just throwing that out there too."